AMBIMARE ARTGALLERY
-AMBIENTE & MEER-
my artwork and me
from the baltic sea
- art - design - interior - decoration -
- creative workshops -
- commission work -
- room design -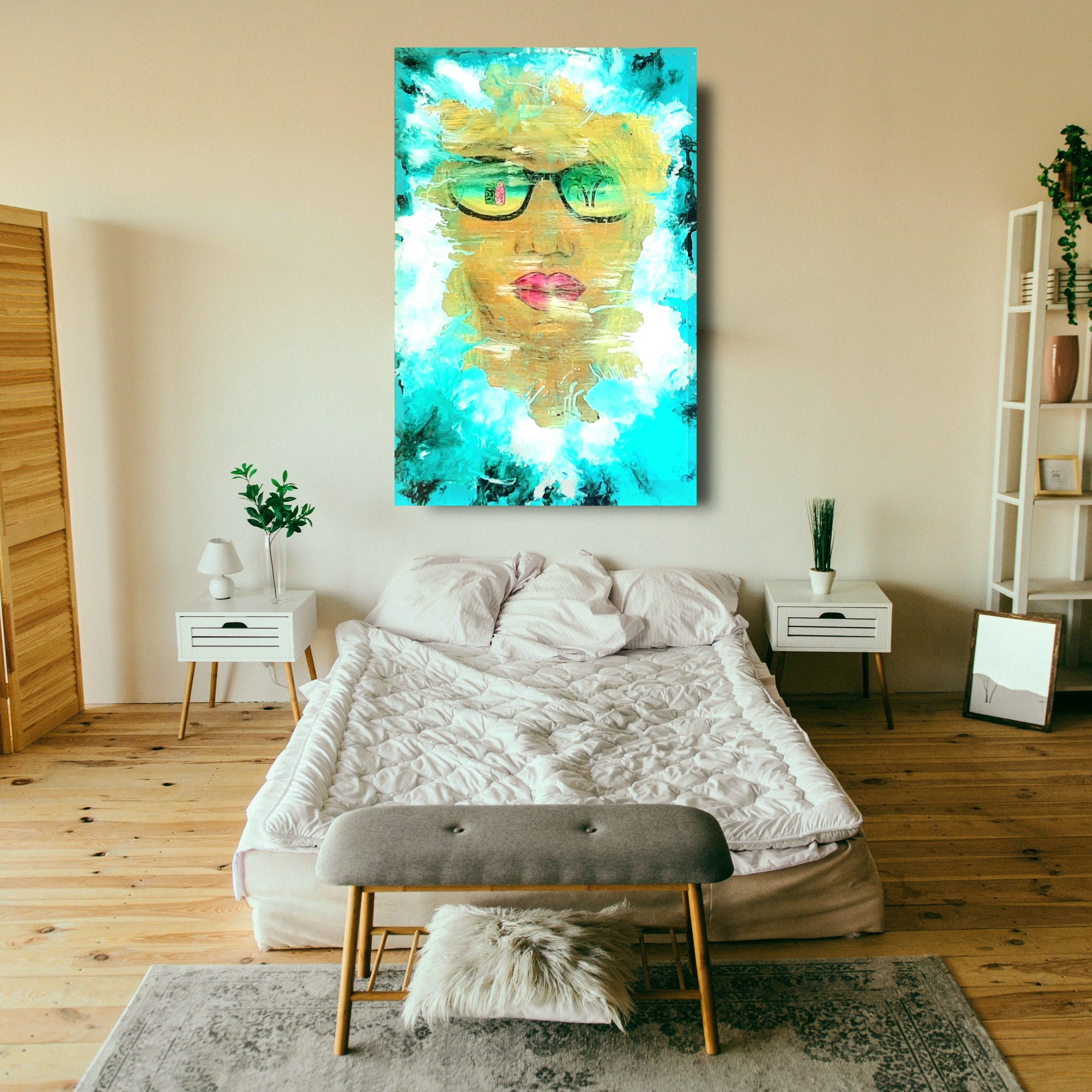 THE ARTIST - ABOUT ME
My name is Daniela and I live on an island in the Baltic Sea.
My passion is BEING CREATIVE all the time all my life!
Since my childhood I´m an artist.
(read more ---> scroll down)
I paint my own reality!
FOLLOW ME ON
INSTAGRAM
@ambimare.artgallery
Anfrage / Bestellung / Maßanfertigung
commision work
Nichts dabei? Hast du spezielle Wünsche?
Kontaktiere mich einfach per E-Mail oder Telefon.

Buche einen KREATIV-KURS!
Was möchtest du ausprobieren und erlernen?
Malen, Zeichnen, Nähen, Handwerk, Basteln ...
Hier kannst du dich künstlerisch entfalten!
Kinder und Erwachsene sind herzlich willkommen!
Preis: 50,00 € / 2 Stunden (incl. Materialkosten)
-Termine oder flexibele Zeiten auf Anfrage-
Daniela Skerra
my artwork and me,
from the baltic sea

exhibitions / collaborations / memberships:
"Monat Gallery" Madrid
"Art Fair 2021" Paris
"Artfactory" Graz / Austria
"Plogix" London
"Ein Bett im Norden - Apartmentrental" Fehmarn
"Deco Goodies" - Deco Shop Fehmarn
"ODD Style Art" - Gallery Edelfingen


That´s me!

As a child you learn to hold a pen and since then I've been painting and living creatively.
I've always been very sensitive and visual to my surroundings.

I grew up in Northern Germany and now for a long time I live on the beautiful island "Fehmarn" in the baltic sea, near Denmark.

The sea and the special island flair, with all its individual people, inspires me and makes me dream.

Here my thoughts are free when I sit on the beach and look at the horizon,
into the far distance:
What is going on in the world right now? … at another places? … with other people?
How does it look there? How do they live there?
What happens in the sky, under water, above water, ... ?
The thoughts just come…

These inspirations and current themes in the world, occupy me and I integrate them into my art.

Looking at my artworks… make people think about it … or just dream.
Also I've traveled a lot and I got to know different countries, cultures and beautiful nature.
This gave me great impressions and experiences. These can also be found in my work.

My art is very diverse. I often try new things, just like in real life.

Sometimes I like to draw with a pencil in detail, mostly drawing people because faces are very interesting. An then there are phases where I let my feelings run free, which mostly results in abstract artworks.
And there are phases when I question the things that are happening in the world.
These pictures are mostly a mix of all techniques, precise and abstract at the same time.

I use different techniques e.g. fluid painting, spatula, texturing...

I always start my work with an idea and the process develops as I paint.

And I´m sometimes amazed by myself what nice artwork I have created.
I mainly paint with acrylic, it is very versatile in terms of design.
But sometimes I also use oil paints or epoxy resin.
In the future I would like to work even more with other materials.

I've also built some small pieces of furniture and decorative elements out of wood.
I exhibited and sold my works (pictures, jewelry, decorations ...) in some shops on the island.

Moreover I´m a mom of two wonderful kids, I had a longer break from art.
Because art needs patience and calm.
My kids are now older, so I have more time and now I can live out my passion for creative work again.

I love to dive into my own colorful fantasy world.

I'm not sure which category of art I would put in my artwork.
… abstract, modern, visual, contemporary ...

There are different directions, I don't want to commit myself.

Everything is evolving and I'm always looking for new inspiration.

My favorite quotes that I would say the same way:
Claude Monet: "I don't create miracles, I just waste a lot of paint."
Frida Kahlo: "I paint my own reality."